The Murphy Law Firm immigration lawyers handle all aspects of employment-based immigration, both seemingly simple cases and those that are more complex.
The evolving international economy has placed significant demands on the business community.  As economic circumstances change, opportunities arise that enable businesses to expand, often through the employment of foreign nationals. There are strict federal requirements for all employment based non-immigrant visas and immigrant visas. Although the federal regulations by the U.S. Department of Homeland Security and the U.S. Department of Labor are complex, Murphy Law Firm Immigration attorneys have the experience to guide employers and individuals through each step of the process.
Our size, reputation and experience allow us to offer clients all the advantages of working with a large-city firm without big city billing rates.
Included for your reference below are brief descriptions of the visas available for employment-based immigration to the United States. Please contact the immigration attorneys at the Murphy Law Firm for additional information and to discuss the best options for you and your business.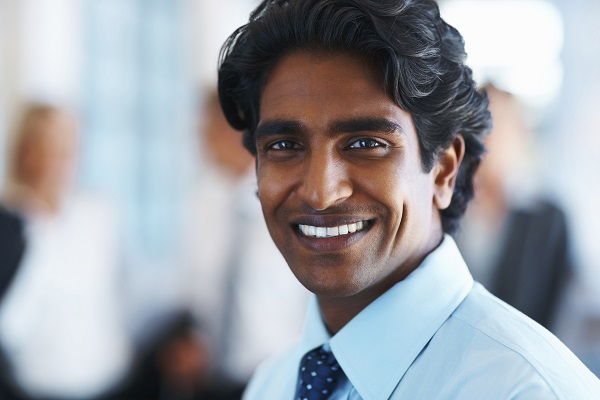 Employment-Based Visa Types
B1/B2 Visas (temporary business or pleasure visitor)
Generally, a citizen of a foreign country wishing to enter the United States must first obtain a visa. The B1/B2 visitor visa is a nonimmigrant visa for persons desiring to enter the United States temporarily for business (B-1) or for pleasure or medical treatment (B-2). The Visa Waiver Program is also available to travelers from certain eligible countries to visit the United States without a visa. However, travelers entering the United States in visa waiver status are not eligible to apply for a change of status or to adjust status to legal permanent residency, unless they apply as an immediate relative (spouse, parent or child under 21) of a U.S. citizen. Visa Waiver participants are also ineligible for many forms of relief from removal that usually are available through the Immigration Court.
The immigration service, consular officers and border officers presume that every visitor visa applicant intends to come to the U.S. to remain permanently. Therefore, applicants for visitor visas must demonstrate that:
The purpose of their trip is to enter the United States for business, pleasure or medical treatment;
They plan to remain for a specific, limited period; and
They have a residence and other binding ties which will insure their return abroad at the end of the visit.
The B-1/B-2 visa can be used establish the foundation for longer stays in the U.S. For example, the B-2 visa can be used to obtain medical care or to enter to take tests necessary to obtain a work visa as a physician or nurse. In addition, the B-1 and B-2 may be used to enter the U.S. to explore business opportunities or to interview for job positions, and the B-1 visa may be used by contractors to enter the U.S. in order to perform services for U.S. clients on a contract, non-employee basis.
E Visas (investor visa)
The E visa category is a nonimmigrant visa used by business owners, managers and employees who need to remain in the U.S. for extended periods of time to oversee or work in an enterprise engaged in trade between the U.S. and a foreign country that represents a major investment in the United States. There are two E visa categories, the E-1 Treaty Traders and the E-2 Treaty Investors.
The E-1 classification is authorized for a foreign national of a country with which the United States has a treaty of commerce, who is coming to the United States solely to engage in trade of a substantial nature principally between those two specific countries. Title to the trade item must pass from one treaty party to the other.
The E-2 classification is authorized for a national of a country with which the United States has a commercial treaty, who is coming to the United States solely to direct and develop the operations of an enterprise in which he or she has invested, or is actively involved in the process of investing a substantial amount of capital.
The E visa classification does not require a petition for employment if the individual is outside of the United States. The person applies for an E visa on his or her own behalf directly at a U.S. Embassy or Consulate abroad. If the individual is inside the U.S., the Form I-129 is used to apply for a change of status from one visa type to another, extension of stay or change of employment.
The E visa category provides some special benefits not available to other similar nonimmigrant categories. For example, E visa holders do not need to maintain a foreign residence during their stay in the United States, as long as they affirm their intention to leave the country when their authorized period of stay expires. In addition, the spouses of E visa holders may obtain employment authorization.
H-1B Visas (specialty occupations)
The H-1B visa is a nonimmigrant visa, but it is also considered a "dual intent" visa, which means that worker in H-1B status may seek permanent residence in the U.S., either with an employed based or family-based petitioner without jeopardizing their H-1B status. As a result, the H-1B visa category is the most popular professional visa, because it permits the recipient to reside and work in the United States while awaiting approval of his or her application for permanent residency.
The visa is used by foreign nationals coming to the U.S. to perform services in a specialty occupation. The H-1B category is frequently used by physicians, engineers, computer and information technology specialists, and other professionals with higher level skills requiring a bachelor's degree or its equivalent. Typically, the degree or the equivalent experience must be in a field related to the position for which they are being hired. For example, a business hires an engineering graduate to perform an engineering-related occupation.
There is an annual cap of 65,000 H-1B visas that become available on April 1st of each year. If your business is interested in hiring a foreign national to work in an H-1B specialty occupation, it is important to begin working on the application process at least two months in advance of that deadline, because the cap has been met just a few months into the fiscal year for the last several years, leaving thousands of H-1B workers without the chance for a visa.
Work authorization for H-1B visa holders is limited to employment with the approved employer/petitioner. If the H-1B visa holder changes employers, a new H-1B petition is required. Generally, a person in current H-1B status may begin working for a new H1-B employer as soon as the new employer files a "non frivolous" H1-B petition for nonimmigrant. The H-1B visa can also be approved for part-time employment. This gives flexibility to those who cannot obtain a full-time position prior to entry in the United States.
Dependents (spouses and unmarried children under 21 years of age) of H-1B workers are entitled to H-4 visa status, but dependents are not entitled to employment authorization.
H-2B Visas (Temporary / Supplemental Worker)
The H-2B classification applies to foreign nationals who temporarily come to the United States to engage in non-agricultural employment that is seasonal or intermittent in nature or for a peak load need or a one-time occurrence. Before filing an H-2B petition, the employer in the U.S. must apply for a temporary labor certification from the U.S. Department of Labor to demonstrate that U.S. workers are not available or willing to fill the job and that wages and working conditions meet regional standards.
The following must also be included with the Petition for Temporary Worker:
an original valid temporary labor certification from the Department of Labor indicating that qualified U.S. workers are not available and that employment of the alien will not adversely affect the wages and working conditions of similarly employed U.S. workers; or
an original notice from such authority stating that such certification cannot be made, along with evidence of the unavailability of U.S. workers and of the prevailing wage rate for the occupation in the U.S., as well as evidence overcoming each reason why the certification was not granted. Copies of evidence, such as employment letters and training certificates, should also be provided to demonstrate that each named foreign national meets the minimum job requirements stated in the certification.
A single petition may cover multiple workers if:
they will perform the same services;
they will work in the same location;
they are included on the same labor certification; and
they come from places that are served by the same U.S. consulate or, if visa exempt, they will enter at the same port of entry.
In recent years the limit of H-2B visas has been reached very early into the fiscal year. Therefore, we recommend applying as soon as you identify the need for the workers and the time that you will need them to arrive, because it is likely that the maximum number of these visas will be reached again this year.
L Visas (international company transfers)
The L-1 visa category applies to individuals working for a foreign company with a parent, subsidiary, branch or affiliate in the United States. L visa holders come to the U.S. as intra-company transferees to temporarily perform services in a managerial or executive capacity (L-1A) or perform services that require specialized knowledge (L-1B) for a parent, branch subsidiary or affiliate of the same employer employing the professional abroad. The employee must have been employed by the foreign corporation on a full-time basis for at least one continuous year out of the previous three years to qualify.
The L visa category is an excellent choice when the foreign national meets all qualifications, because there is currently no annual cap on the L-1 visa. In addition, unlike the H-1B visa category, the employer is not required to obtain a labor certification from the Department of Labor prior to petitioning from the L-1A visa category for an employment based green card. Accordingly, the L-1A visa is one of the quickest and least expensive conduits through which to obtain legal permanent residency.
Dependents (spouses and unmarried children under 21 years of age) of L-1 workers are entitled to L-2 status with the same restrictions as the principal. Dependents may be students in the U.S. while remaining in L-2 status. The spouses of L visa holders may obtain employment authorization from the USCIS. Dependent children are not authorized for employment.
0 Visas (extraordinary ability)
The O visa category is reserved for:
aliens of extraordinary ability in the sciences, arts, education, business, or athletics (O-1),
the artist's or athlete's support staff (O-2), and
the O-1 visa's spouse and/or child(ren) (O-3).
To qualify, the foreign national must be coming to the U.S. to work in his or her area of extraordinary ability or achievement. Foreign physicians often seek an O-visa while awaiting approval of a waiver of the J-1 home residency requirements, because it permits the physician to remain working in the U.S. while pursuing the waiver.
The various O-1 categories require extensive documentation to establish that the alien is one of those very few who has reached the pinnacle of his/her chosen profession, and whose excellence in his/her field of endeavor is such that he/she has received a major, internationally-recognized award, or evidence of at least three of the following:
Receipt of nationally or internationally recognized prizes or awards for excellence in the field of endeavor;
Membership in associations of the alien's particular field, which require outstanding achievements, as judged by recognized international experts;
Published material in professional or major trade publications, newspapers or other major media about the alien and his work in the field for which classifications is sought;
Original scientific, scholarly, or business-related contributions of major significance in the field;
Authorship of scholarly articles in professional journals or other major media in the field for which classification is sought;
A high salary or other remuneration for services as evidenced by contracts or other reliable evidence;
Participation on a panel, or individually, as a judge of the work of others in the same or in a field of specialization allied to that field for which classification is sought;
Employment in a critical or essential capacity for organizations and establishments that have a distinguished reputation.
The O visa may be granted for an initial period of three years (or a lesser period within the discretion of the USCIS) and extended indefinitely as long as the conditions of O-visa eligibility continue to exist. There is currently no annual cap on O visas.
Q Visas (cultural exchange)
The "Q" international cultural exchange program is used for the purpose of providing the practical training, employment, and the sharing of the history, culture and traditions of the participant's home country in the United States. Examples include academics or artisans whose focus is in imparting their culture to the American public.
Documentation that must be presented at the consulate to obtain the Q visa includes:
A completed and signed application Form DS-160.
A USCIS approval notice for the I-129 petition, and accompanying supporting documentation establishing the cultural exchange nature of the program, the applicant's role in the program and the ability of the employer/sponsoring organization's ability to pay the visa recipient.
A passport valid for travel to the U.S. with a validity date at least six months beyond the applicant's intended period of stay in the U.S. If more than one person is included in the passport, each person desiring a visa must make an application.
One 2 x 2 inch (passport-style) photograph.
A notice of approval, Form I-797 (approval of the I-129 petition).
Q visa applicants must demonstrate to the consular officer that they have binding ties to a residence in a foreign country which they have no intention of abandoning, and that they are coming to the U.S. for a temporary period. They must also demonstrate that they have not held Q-status during the 12 months prior to applying for the visa.
R Visa (religious worker visa)
The R-1 classification is for religious workers. An R visa holder must be an individual coming to the U.S. on a temporary basis to work as a minister of religion, a professional in a religious vocation or occupation, or for a bona fide nonprofit religious organization at the request of the organization, and in a religious occupation which relates to a traditional religious function.
The R visa applicant must have been a member of a religious denomination that has a nonprofit religious organization in the U.S. for at least two years immediately prior to the application date. To be eligible, the U.S. petitioning organization must be a nonprofit religious organization that has been granted, or is eligible for, tax exempt status.
If the R visa applicant is outside of the U.S. he/she may apply directly at a consulate. If the individual is inside the U.S., the religious organization may file Form I-129 to petition for a change of status, extension of stay or change of employment.
Dependents (spouses and unmarried children under 21 years of age) of R-1 workers are entitled to R-2 status with the same restrictions as the principal. Dependents may be students in the United States but may not be employed under the R-2 classification.
The R-1 visa is often used as a precursor to filing for legal permanent residency as a special immigrant in the fourth preference (religious worker) class.
TN Visa (Canadian / Mexican professional worker visa)
In 1994, the North American Free Trade Agreement (NAFTA) made temporary employment in the U.S. easier for certain Canadian and Mexican professional workers. NAFTA created a new TN visa category for eligible Canadian and Mexican professional workers. There is no annual cap on TN admissions from Canada. However, there is a yearly limit of 5,500 Mexican professional TN admissions.
To qualify for a TN visa, the visa holder's employment must be in a profession listed on Schedule 2 of the NAFTA treaty, and the TN employee must possess the credentials required for the position. Some of the professions listed on the TN visa Schedule 2 are accountants, engineers, registered nurses, architects, lawyers, university-level teachers and research assistants, hotel managers, librarians, systems analysts and management consultants.
This visa classification does not require a separate petition for employment. Canadian citizens can apply directly at U.S. ports of entry along the border or during preflight screening in major airports. Despite these options, an appointment is recommended to avoid delays. Mexican citizens must apply for TN visas at an appropriate U.S. Consulate.
Dependents (spouses and unmarried children under 21 years of age) of TN visa holders can qualify for TD status with the same restrictions as the principal. Dependents may be students in the U.S., but they do not qualify for employment authorization.
While most of the Schedule 2 occupations require the equivalent of a U.S. bachelor's degree or higher to qualify for a TN visa, registered nurses, scientific technicians, computer systems analysts, certain designers, hotel managers, and medical technologists do not require a full bachelor's degree.
Extensions of Visas
When a foreign national enters the U.S. in nonimmigrant status, the stay in the U.S. is temporary for a specific purpose. The Form I-94 (Arrival/Departure Record) indicates when the foreign national must leave the United States.
You may apply to extend your visa if you were lawfully admitted into the United States with a nonimmigrant visa, your nonimmigrant visa status remains valid and you have not committed any crime that would make you ineligible. However, you must submit the application for an extension of stay before your current authorized stay expires. In addition, you must keep your passport valid for your entire stay in the United States.
Sometimes it is advisable to extend your current status if you are awaiting approval of a change of status to another nonimmigrant status so that you do not run into an "overstay" situation. There are serious consequences that apply if a person overstays their visa or if one works in the U.S. after their visa has expired. The attorneys at Murphy Law Firm can advise you about your options in obtaining an extension or, where appropriate, changing to another visa category if your visa is expiring.
Legal Permanent Residency (Green Card)
Employment Based Immigrant Visa Preference Categories
There are a limited number of immigrant visas available each year. As a result, waiting lists may develop before a worker can obtain their legal permanent residency (green card) status. The length of that waiting period depends upon which "preference category" the worker falls under, based upon their education and experience. The waiting lists move forward or back (retrogress) depending on the number of visas available and the number of visa applications in each category.
First Preference (EB-1 Visas)
The first employment-based preference (EB-1) is available to individuals without the requirement of a labor certification from the Department of Labor. This is an extremely valuable consideration, because obtaining a labor certification can take anywhere from one to five years. Avoiding the need for a labor certification is one of the primary reasons for applying through the EB-1 preference category if an individual has the education and skills to do so.
The EB-1 preference is available to three primary classes of workers:
1. Individuals with extraordinary ability in the sciences, arts, education, business and athletics.
For this category, no labor certification is required and no offer of employment is necessary. This category is extremely limited, and available only to individuals at the very top of their profession. Evidence of major awards, publications, and other recognition on a national or international level is required to qualify.
2. Outstanding professors and researchers with universities or private employers that have established research departments.
Again, no labor certification is required, although an offer of employment is required. The requirements for this class of workers are similar to those with extraordinary abilities. Evidence must be submitted proving the applicant has a national or world class knowledge and reputation in their field.
3. Managers and executives of multinational corporations who have been transferred to the United States.
This is a broad category that requires no labor certification but requires an offer of employment. This category is often used by individuals already present in the United States with L-1A or E-2 nonimmigrant visas. Typically, such individuals are working for the subsidiary of a foreign corporation and are seeking to obtain legal permanent residency status.
Second Preference (EB-2 Visas and National Interest Waivers)
An individual of exceptional ability is a subjective description that is a person with less renown than that of an EB-1 preference category worker, but who has established a significant reputation and skills in the sciences, arts or business. An advanced degree professional is considered to be someone with a master's degree or higher from an accredited university, or a person with a bachelor's degree and at least five years of relevant experience in their field.
The second preference category is reserved for aliens of exceptional ability in the sciences, arts or business and/or advanced degree professionals. Unlike the first EB-1 preference category, a labor certification is typically required for an individual applying in this EB-2 preference category. A job offer also is required. Both of these requirements may be waived if an individual has a national interest waiver (NIW) discussed below. If the job offer requirement is waived by USCIS because the work the foreign national is performing or planning to perform is in the United States' interest, then the foreign national worker is not subject to the labor certification requirement normally applicable to EB-2 preference workers.
National Interest Waiver Petitions
The National Interest Waiver category is a method of obtaining permanent residency in the U.S. without the need to pursue the lengthy labor certification process. It is applicable to both physicians and scientists with exceptional qualifications and achievements who are living outside the U.S., as well as physicians already in the U.S. who have accepted positions in underserved areas of the country or at a Veterans Administration facility. Other professions also may qualify for a national interest waiver, although physicians and scientists often are the most successful professions.
With respect to physicians and scientists, the National Interest Waiver is divided into two subcategories:
1. The first subcategory is concerned with highly talented physicians and scientists seeking to obtain a U.S. green card based on the claim that his/her immigration is in the United States' national interest. In this subcategory, the applicant needs to submit substantial documentation to show that his/her permanent presence would substantially benefit this country in the field of medicine, science or other similar field. Because the physician/scientist is requesting a waiver of the job offer requirement based on national interest, no U.S. job offer is necessary.
2. The second subcategory concerns physicians already in the U.S. who have accepted positions to practice medicine in underserved areas of the country or for a facility operated by the Veterans Administration.
Third Preference (EB-3 with Labor Certification)
This preference category is often referred to as the skilled workers category. This category applies to professionals with bachelor's degrees who do not have the requisite five years of experience to qualify in the second preference category. It also applies to skilled workers who would be filling positions requiring at least two years of training and experience. Individuals in this category are often technicians, technologists, and other similar employment categories. This category requires an individual have a specific job offer and a labor certification from the U.S. Department of Labor prior to applying to U.S. Citizenship and Immigration Services for immigrant benefits.
Any visas not utilized in the first, second or third employment-based preference categories may be utilized by unskilled workers, which means positions for which two years of training and experience is not necessary. The unskilled workers category is essentially a limited sub-category of the third preference category.
Fifth Preference (EB-5) Immigrant Investor
The fifth employment-based preference is for immigrant investors. This category was created by Congress in 1990 to enable immigrant investors to invest a specific minimum amount of capital in a new commercial enterprise that provides employment for U.S. workers, and by doing so provides a path for the foreign investor to immigrate to the United States.
In contrast to the first three preference categories, the EB-5 immigration category is not based upon a job offer, but rather upon the amount of investment the foreign national is making in a business in which s/he will have an active role. There is a cap of 10,000 visas allotted per year in the EB-5 program. Investors can invest in "targeted employment areas" or areas of the United States the government has designated with a special need for additional jobs. Typically, the minimum amount to be invested under the EB-5 is $1,000,000. However, those investing in a targeted employment area can start a business with half that amount.
While the EB-5 program is attractive as providing a direct route to an immigrant visa, a full review of the immigrant's intended goals, assets and risk tolerance is necessary before entering into this program. Where the EB-5 program may be unattractive due to the minimum investment requirements, other business categories such as the E-2, L-1, or B-1 business visa may enable an investor to enter the United States and establish business operations for a much lesser amount and with fewer strings attached. A person who enters with a nonimmigrant visa such as those referenced can often use an employment-based immigrant visa application in one of the first three preference categories to complete their green card processing. The EB-5 category is open to physicians and other professionals and business persons with the necessary investment capital.
Physician Issues
Planning a successful immigration strategy for a physician requires knowledge of the extensive provisions of the Immigration Act and the many federal regulations unique to physicians. It also requires knowledge of medical testing and licensing requirements and a thorough understanding of the hiring issues faced by U.S. health providers. With its extensive experience in healthcare immigration, Murphy Law Firm can provide the full spectrum of sophisticated legal services needed for individual physicians and institutions to successfully navigate the U.S. immigration process from visas for medical training through legal permanent residency and citizenship.
Special Requirement for Physician Immigrants
Physicians have a few special requirements that are not required for other professions. For example, a physician "who is a graduate of a medical school not accredited by a body or bodies approved for the purpose by the U.S. Secretary of Education (regardless of whether such school of medicine is in the United States)" and "who is coming to the United States principally to perform services as a member of the medical profession" is considered to be "inadmissible" under U.S. Immigration Law, unless the physician (i) has passed the parts I and II of USMLE and (ii) is competent in oral and written English, as proven by a standardized exam. These requirements are applicable to all the above mentioned preference categories.
For questions related to Healthcare Immigration, please contact our office for additional information and to discuss your situation with an immigration attorney.
U.S. Citizenship
Legal permanent residents may apply for U.S. citizenship four years, nine months after receiving their status (two years, nine months for spouses of U.S. citizens and certain military veterans). An applicant must have been lawfully admitted to the United States for permanent residence and will have to produce an I-551, Alien Registration Receipt Card, as proof of their status.